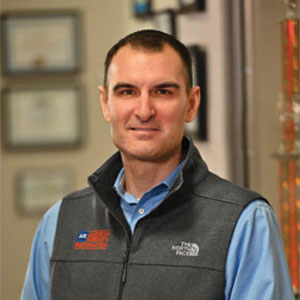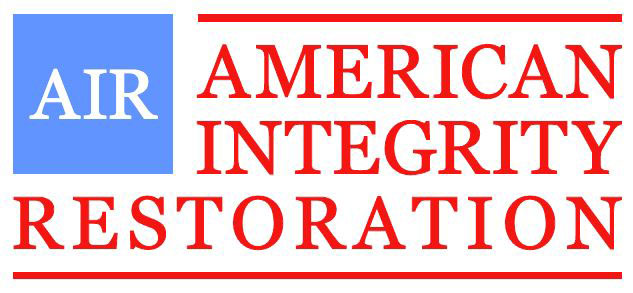 Tell us a little about yourself!


I was born and raised in Glastonbury, Connecticut, and after marriage to my wife, Allegra, we settled down in Hebron, where we've been since 2000. We have three daughters, ages 12, 16 and 19. I attended UConn, where I studied Communications. I've owned several businesses and served as an officer with the Glastonbury Police Department from 2001-2005. I earned my helicopter pilot's license in 2007 and enjoy getting to fly when time allows. I don't like to sit still.
What company are you with, and what do you do at your company?


I am the founder and CEO of American Integrity Restoration overseeing business development, client relationships, company vision, and core values.
How long has your company been in business?


I founded the company in 2005. I intended to keep it local, but as client demand grew, I decided to expand the organization to meet the need. In 2015, my partner, Greg, joined the business. Since then, we've gone to great lengths to ensure that we're delivering a quality and consistent service and always putting our clients' needs first.
What services does your company provide and who is the clientele?


We service southern New England and primarily Connecticut. Our clients are a broad mix of housing (multifamily and housing authorities), health care, commercial space and residential. Our best clients are those who take pride in their property, who take care of their residents, and who put an emphasis on a trusted relationship with their service providers rather than on price alone.
What benefits will clients experience by working with your company?


Our clients benefit from our adherence to our core values in our hiring, training, work quality and service delivery. Our hiring process is rigorous and we hold ourselves to high standards. Clients receive the benefit of well trained, compassionate employees who take pride in their work.
What is unique about your company?


Whether it's an employee, vendor or client, we live by our five core values: Integrity, Communication, Care, Commitment to Results and Attention to Detail. Additionally, our core purpose is "Compassion Matters." It's not just about getting the job done. It's about supporting our employees and our clients. Also, our staff is encouraged to get involved in industry organizations. Many of our employees sit on industry boards and committees. We support our industry partners through volunteering, financial contributions, and advocacy in the legislative arena.
What steps should be taken for parties who are interested in establishing a relationship with your company?


Most CTAA industry professionals know of AIR because of our active participation in the organization. For those who don't know much about us, I'd first urge them to contact another management/owner member who is already working with us, and ask them to describe the experience of working with AIR and even ask for an endorsement. Interested parties could also contact a member of our team for an appointment.
Now for the world's most cliché question; if you were on an island and could only bring three things, what would you bring?


Not knowing exactly where this island is, if it's inhabited or not, or how long I'd be there, I'd choose to go minimalistic. I'd bring a fishing rod, sunscreen and Fig Newtons, as those seem to go well with fishing!
The Connecticut Apartment Association