The brand-new Borden Apartments, located at 1178 Silas Deane Highway in Wethersfield, experienced a successful lease-up in 2020 even with the challenges of COVID-19. With the first residents moving in for June 1st, by the end of December 2020, the community was 96% occupied. The Borden features a total of 150 apartment homes.

Phase 1 consists of 39 apartment homes in a former bank building converted into studios and one-bedroom homes with commercial space on the first floor. The first residents moved in October 2019.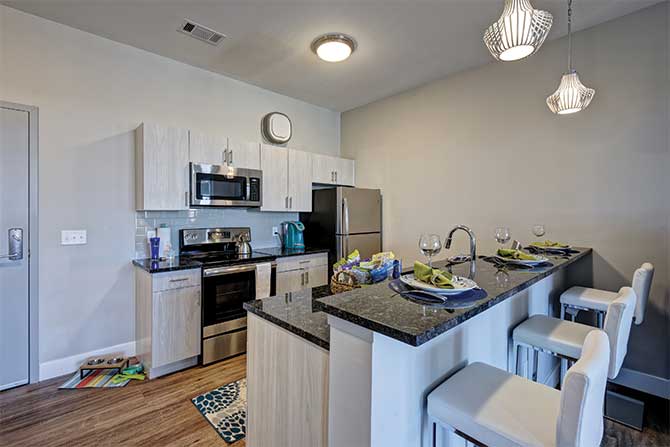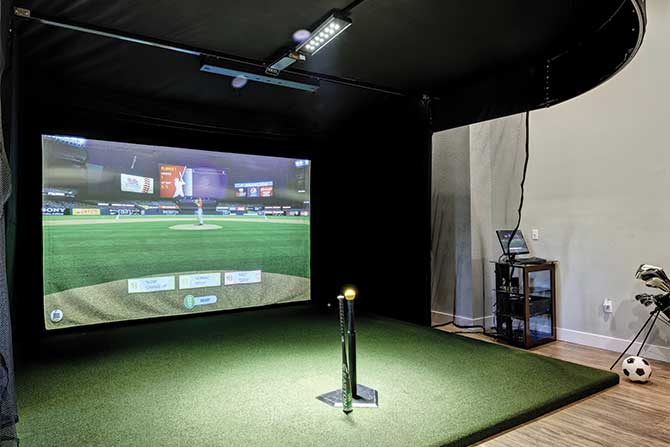 Phase 2 consists of 111 apartment homes built from the ground up in the former Fun Zone site. This building consists of studios, 1, 2 and select 3 bedroom apartment homes and retail tenants on the ground level. The luxury community will soon be anchored by a bistro/restaurant that should be officially announced soon.

The Borden offers its residents a true lifestyle-driven, amenity-rich community located in a walkable location to many restaurants and shopping venues. A unique feature installed into each apartment home is an Aura One Air purification system that removes viruses and allergens while improving air quality through a smartphone app, providing peace of mind to residents. The Borden is always looking at new ways to enhance the well-being of anyone who chooses to reside in the community.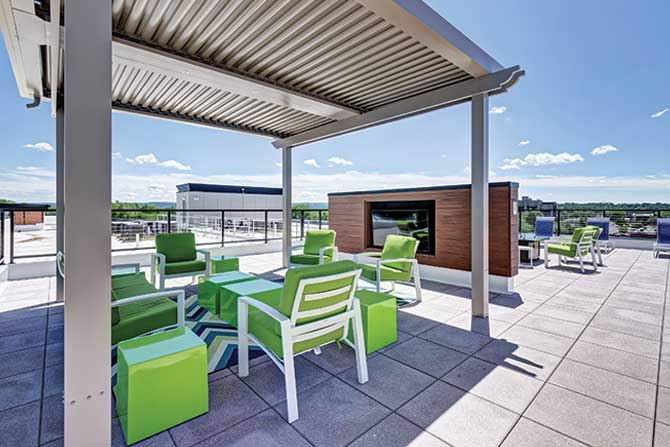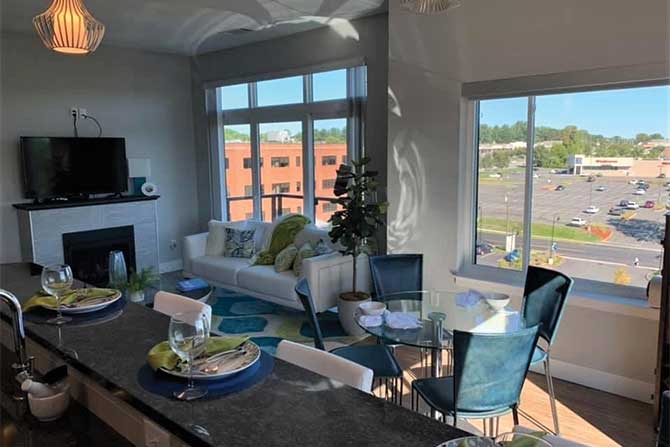 COVID-19 has increased the demand by renters for more outdoor amenity space, making The Borden ideal as it boasts a sky top terrace/lounge, which has become a popular gathering space for sunsets vistas. The rooftop features an area for outdoor grilling and eating and a gazebo for more intimate gatherings with a large screen TV, an outdoor fire pit and a sundeck. Additionally, the community features a second outdoor lounge on the first floor with a grilling station and outdoor fireplace.

The Borden also offers a large first-floor lounge/clubroom that boasts a complimentary unlimited Starbucks coffee bar, shuffleboard, Foosball and three televisions. Residents and guests continue to appreciate the use of the lounge throughout the day while they are working from home. As well, it continues to be enjoyed for COVID-friendly resident events. On the first floor, you will also find a state of the art fitness center with an interactive mirror, a paw spa/groom room and a TruGolf Sports simulator studio — all of which have vibrant murals painted by local artist Corey Pane. The amenities do not end there as The Borden offers a 24/7 Parcel Pending package service. This 5th-floor clubroom serves as a business center during the week and a private reservable gathering spot during non-business hours, a paw park, car charging stations, bicycle storage and public Wi-Fi.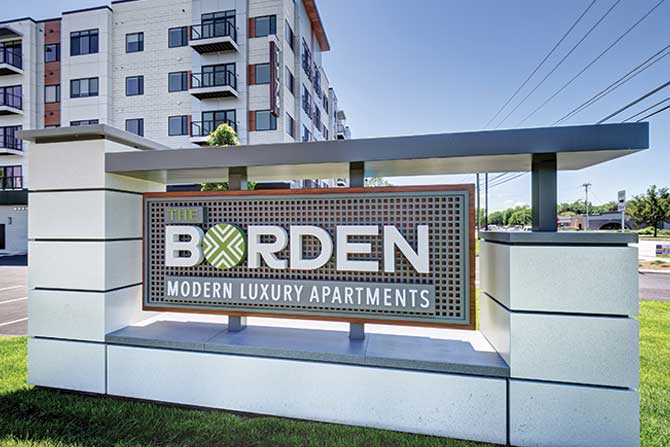 The Borden is owned/managed by Lexington Partners/Lexington Property Management based in downtown Hartford. At present, the Company operates approximately 1200 units in CT and an additional 1,000+ units in North Carolina and Georgia. Lexington's goal is to develop and purchase a minimum of 1,500 apartments per year for the next five years so that its portfolio will consist of 10,000+ units by the end of 2026. Lexington prides itself on hiring the most talented individuals with the fundamental building blocks — a caring personality, infectious positivity and excellent communication.